Chevrolet Silverado is a truck that has millions of diehard fans around the world. Silverado engineers are always trying to add new options for outstanding performance of their vehicle in every new model.
With the addition of new options some users have some confusion on how to operate those modes and their effect on the ride of the vehicle.
Because of that in this guide we'll look at the new Silverado driving modes, their functions and how to operate them properly.




What are the driving modes 2020+ Silverado have?

There are 6 main driving modes you can select through the Driver Mode Control. They are as follows.
Normal
Sport
Snow/ice
Off road
Terrain
Tow/haul
But all the Silverado models are not equipped with all the above driving modes.
Especially 1500 series may have above 6 modes, but 2500/3500 series may have only the Normal, Off road, snow/ice and Tow/haul modes.


What is off road mode on 2020+ Silverado

Off road mode is optimize the vehicle's overall performance on unpaved roads, snowy roads, gravel, grass and dirt terrains at moderate speeds by changing the Electronic stability control (ESC), Traction control system (TCS) and Anti-lock brake system (ABS) accordingly for optimal off roading settings.
That means above ECS, TCS and ABS like controlling systems can't work as on a normal paved road when driving on off roading terrains.
I have written some guides previously explaining how and when to manually turn on and off those control systems to go through tough off roading terrains. You can read that guide by clicking here.
As an example you'll get stuck in no time if you just try to drive through tough off roading terrain like a sticky mud hole while turning on the TCS. Because TCS cut the power of the wheels that are spinning unnecessarily. That's TCS's job.
But when that power cut happens in the middle of a muddy track wheels stop spinning and your truck gets stuck in the mud. So you have to turn off such situations and turn on again after crossing that tough terrain. 


New Silverado Off road mode


When it comes to the new Silverado those activations and deactivation of the ECS, TCS and ABS happens automatically identifying your terrains by the truck's computer system. You don't have to worry about when to activate/ deactivate what system!!
That's the simplest explanation that can be given for the function of off road mode in a Chevrolet Silverado and this may be applicable for some new GMC models also.
Apart from the above mentioned electronic control units the suspension systems, steering and power trains also were able to adjust accordingly in some driving modes according to the vehicle model and trim.
Especially in off road mode, the gas pedal will be more sensitive to the drivers responses to optimize the function of wheels to the torque.


How to engage in Off Road mode?


To engage in off-road and other dring modes you have to turn the Drive mode knob to the right side. (To activate the tow/haul mode you have to turn the Drive mode knob to left side)
Then you can see the menu selection display will come to the instrument cluster. From there you can select the off road mode with the help of navigation buttons on the right of the multifunction steering wheel.
At the same menu you can see other modes like sport mode, snow/ice mode also.
Sport mode enhances the driving experience on road, while delivering a sportier drive.
This mode can be used when road conditions are better or you need more controlled response from the vehicle.
After activating sports mode vehicle computers try to learn the driving pattern of the driver and act accordingly. Most transmission gears work in lower gears and increase the throttle response as well as engine braking.
Suspension is also adopted in some vehicle models. Steering response also change to give more control at higher speeds.
Truck automatically exits from sport mode and comes back to normal, if it does not detect any demanding driving habit for some period of time.


What is the "Transport Mode" of a vehicle?


After assembling a vehicle it is put into transfer mode with the intention of stopping the draining of the battery when the vehicle is not used for longer periods of time until it is transported to a user. This disables various systems of the vehicle and stops dead batteries.


How do you turn off transport mode on Chevy 2020?

Turn the ignition switch on. (Don't crank the engine at this step.) Now you can see the "transport mode on" notification in the display and battery light turned on.
Turn on the hazard flashers.
Then turn the key to the crank position and hold in that position for 15 seconds / if you have a push start button push that button for 15 seconds until you can see that transport mode off message. Make sure to press the brake pedal while pressing the push button for 15 seconds. Battery light also turned off with this.


How do you turn off auto stop on a 2020?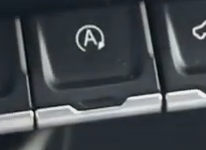 Deactivating the auto stop and starting function is very easy and straightforward. You just have to press the button with an "A" surrounded by an arrow. 
There's a LED indicator in that switch that indicates whether the auto start function is activated or not.


Final word..

In this guide I tried to answer pretty common questions among our Silverado users about driving mode functions, how to operate them and answered a couple of frequently asked questions about Chevy Silverado trucks. Hope you find this guide helpful.
If you think this guide may be helpful for some other Silverado users, share this guide with them. You just have to hit the share button below!!

Have fun and safe off-roading!!