My favorite feature of a jeep wrangler is it's vast ability to customize to make it look cool and perform like a beast. But every time we don't have money to do big modifications. But we can't stop adding something cool to our buddy.
That's why I found some cool cheap mods we can do to our jeep TJ. In this guide you will find so many cool cheap mods including the followings.


Headlight guards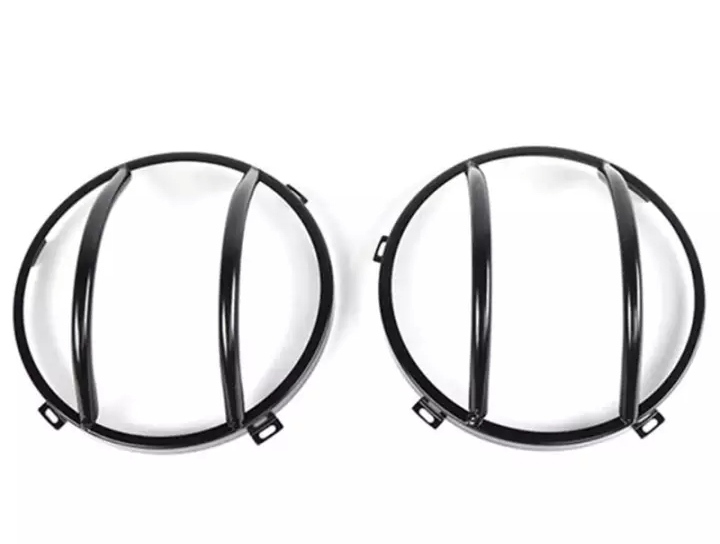 Check Price on Amazon
Headlights are similar to eyes of the jeep!! On the trails jeep headlights can be damaged with flying rocks, debris or branches easily.
You can protect your headlamps easily for less than $50 with headlight guards. These headlight guards don't need any drilling for fitting. They have a highly durable powder coat finish. Gives a cool look to your TJ while projecting your jeep eyes!!


Tail light guards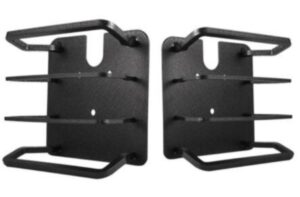 Check Price on Amazon
Tail lights are also vulnerable to hitting on something. You can put a guard same as headlamp guards for a few bucks and protect your few hundred bucks tail lights at the trails.


LED dome lights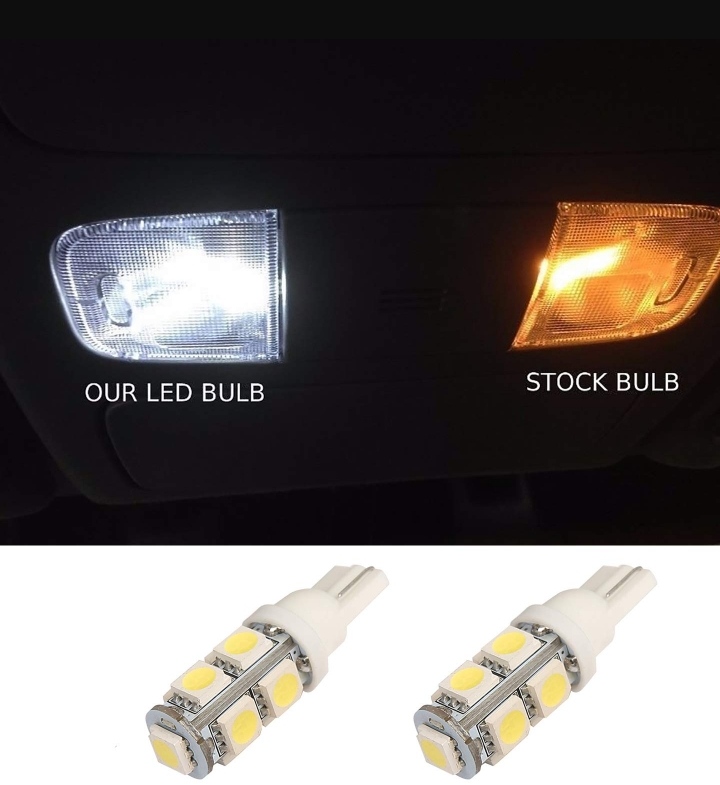 Check Price on Amazon
TJ stock dome lights have a dull color. It's yellowish and dim. Not give much brightness at night. We can do a very cheap, less than 10 bucks modification for that with LED dome lights. 
You don't need any wiring for this. Just rep
lace the stock bulbs with these LED bulbs. Each bulb has 9 LED cube bulbs.

Dorman – OE Solutions 628-040 Universal Seat Heater Element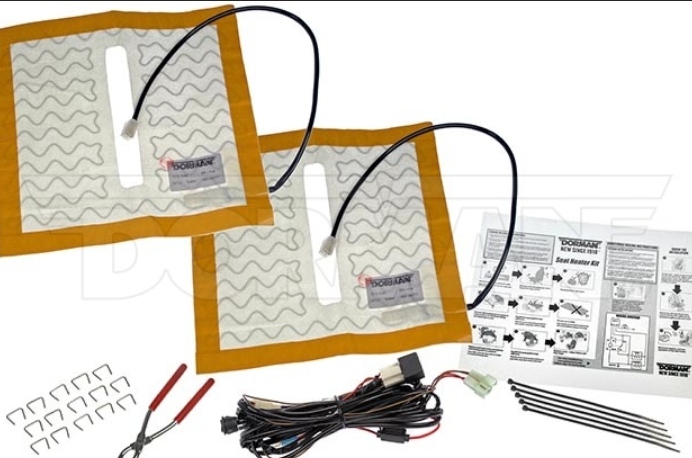 Check Price on Amazon
Did you ever think how comfortable it would be if your TJ had seat heaters in winter?
Now you can install seat heaters easily in winter for less than $100!! Dorman is an USA leading manufacturer in auto parts.   They manufacture these universal seat heaters that can be installed easily to your TJ for an affordable price. This is going to be a good investment for colder months.


Fuel filler door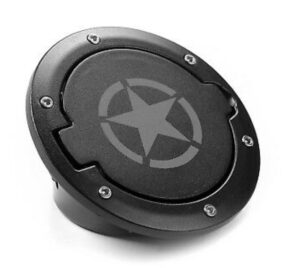 Check Price on Amazon
Add a custom look to your TJ with a custom stainless steel and ABS plastic fuel filler door. The cover is matt coated stainless steel and base is ABS. This has a black powder coating to prevent rusting and resistance to gasoline. 
Custom design will give your jeep a cool and enhanced look. There are locking and non locking doors.


LED reverse lights 


Check Price on Amazon
This is a solution for low bright back up lights of the TJ. You can replace your stock reverse lights with these new LED reverse lights.
They have a good white color brightness in the dark. When backing up at night these lights will give good support for you. 


Side window deflectors.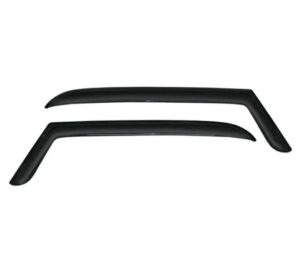 Check Price on Amazon
Window deflectors are useful in different ways. It helps to keep sun out of your eyes, when raining they keep fresh air in and rain out and also helps to deflect the wind.
You can find a good window deflector set for less than $100. They'll add a cool look to your jeep at the end.


Universal Antenna for 1997-2019 Jeep Wrangler 

My next mod is a 13″ stubby antenna for a few bucks. There are many cool looking stubby antennas out there. This one has a good reception rather than the 7.5″ stubby antennas.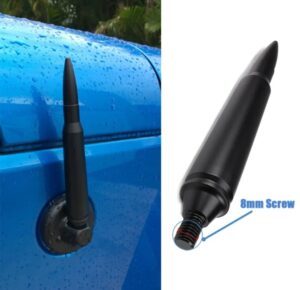 Check Price on Amazon

If you are a satellite radio listener and you just want to add a cool look to your jeep you can go for a bullet shape stubby antenna. They don't have much signal grabbing power due to its short height. But it adds a cool look to the jeep.

Back up camera 


Check Price on Amazon

A backup camera is actually an essential thing to a vehicle. especially for a TJ the large tire is blocking the rear view. So a backup camera is a must.
If you are planning to install a backup Camera to your TJ you can do it in a few different ways.
You can install it with your license plates. But it may not be the perfect way for you.
Next way is drilling your rear bumper and installing your back up camera. This will give a good rear view.
There are backup camera mounting solutions for spare tire carriers also.
For all of the above options you can buy a 7″ screen and mount it to your dashboard. Both camera and screen can be bought for a few bucks.(less than $100)


jeep bikini top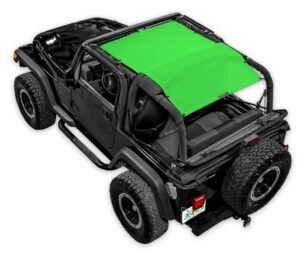 Check Price Amazon
It's fun to drive outdoors with a hardtop and doors off. But with removing the top you have to fight with UV rays. Especially on highways before reaching the trails.
This is the mod you should do if you don't want to fight with UV rays. Among webshades spiderwebshade is best.   This is a USA product while it lasts for many years due to it's built quality.    Rather than buying a cheap one that only lasts for a month or two ,buying this one will save your money. You can check user reviews for more details.

Entry guards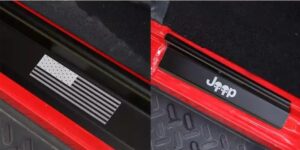 Check Price on Amazon

Door entries prone to scratches and corrosions easily in any vehicle. For jeeps specially old jeeps may tend to corrode this area easily with the use. Rather than the look, the entry guard is a privilege for a jeep.
You can install entry guards to your TJ, just for a few bucks and save hundreds of dollars that will cost to repair corroded door sills.


Daystar dash tray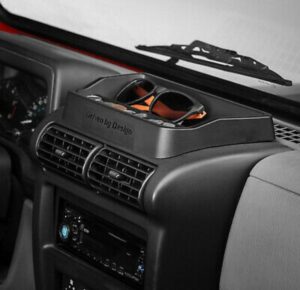 Check Price on Amazon

I like this mod because this can convert useless factory coin trays into a usable space for frequently using items like cell phones, keys and sunglasses. This is a USA product that can be bought for a cheap price. Cool and useful mod for a TJ.


Full LED interior dash gauge cluster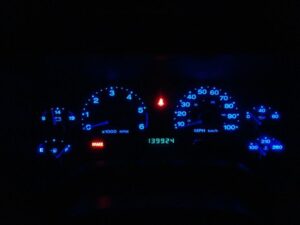 Check Price on Amazon

Who doesn't like to fit a few LED s to give a cool looking to the jeep. This one is for the gauge panel. you can replace old factory gauge lights with these bright cool LED s. It will ease the gauge reading at night while giving a pleasant look to your jeep in the dark.


Hardtop quick release screws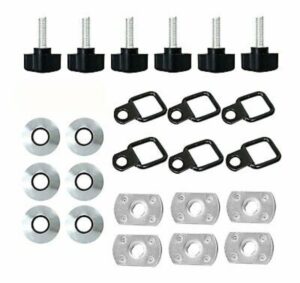 Check Price on Amazon
Now we don't need to worry about using tools and unscrew hardtop bolts to take off the hardtop. These quick release screws will do the job. They are easy to screw without tools and keep the hardtop sturdy and secure.
They may make a little sound when moving the jeep side to side. But they are sturdy and secure. Less time consuming and trouble free hardtop fitting and removing.
They give D shackles to fit cargo nets or tie down straps even the top is removed.


In cab winch controls

 
Check Price on Amazon
This is actually a DIY mod that can do for less than $20. Using an in cab winch control will be nice rather than messing with wires when stuck in a mud hole. If you have some knowledge of jeep wiring this would be an easy and useful mod for your TJ.


Upgrading under hood light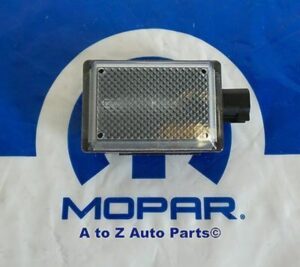 This is also a useful mod that costs you about $20. You can replace the tired old original under hood lamp with a new lamp assembly.
This is an automatic under hood light that turns on when only the hood is open. No switch needed. There's an inbuilt switch to switch on and off automatically when hood raising and lowering. 


Rugged ridge quick release mirrors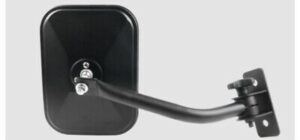 Check Price on Amazon 
When you want your adventure without doors, your factory mirrors also get removed with doors. Solution for that is getting this kind of door off mirrors.
There are different types of door off mirrors out there that can mount to the existing holes in the windshield. This rugged ridge has a 5 year warranty with quick install and removing ability. Arms are adjustable for improved visibility.


Jeep TJ Rocker switch

 
Check Price on Amazon
You can replace your TJ switches with these new cool rocker switches. The cool feature of these switches are the words on the switch are light up when it is powered on and the logo also lights up when the switch turns on.
It gives a modern look to your jeep tj while ease to access the switches in the dark. Low power consumption for switch lights.


Grab handles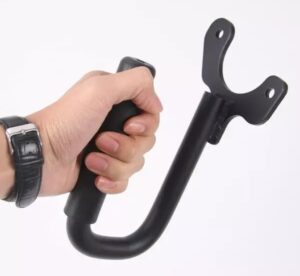 Check Price on Amazon
It's nice to have some help to get in and out of the jeep rather than grabbing the steering wheel or seat. when driving on trails a sturdy grab handle is very useful for a jeep.
Rather than a cheap low quality grab handle this USA made Grabars grab handles works very well with sturdy mounting and high product quality. No drilling needed. Easy installation to the existing holes.


Grille inserts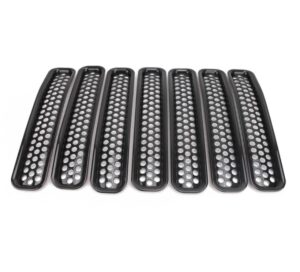 Check Price on Amazon
Jeeps large 7 grill design is very important to perform perfectly on off roads without overheating the engine. But that large grill cowls can give easy entrance to various harmful things to the engine and radiator.
On off roading stone pieces, mud clots and various debrises can easily damage the engine components by entering through these large grill compartments.
That's where the grill inserts come. They will block the entrance of those harmful things while allowing air to pass easily through it. This will add a cool look to your jeep and protect the engine without breaking the bank.


Bumper shackles: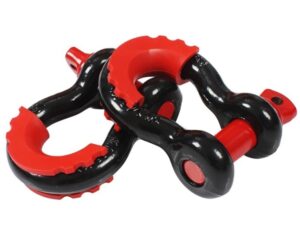 Check Price on Amazon
when your vehicle is stuck in a mudhole on the trails you may need some support from a recovery vehicle. At that point, shackles will act as towing points on your jeep.
You can add shackles to your jeep for a few bucks. It will do the job when you need it while giving some sort of extreme look to your jeep. Easy, useful and cheap mod for your TJ.


Cowl vent scoop

     
Check Price on Amazon 
If you are finding a mod that gives your jeep a good road present this is one of them. Scoop on the cowl vent with stylish design that blends with the contours of the jeep will add a nice look to your jeep while efficiently improving the airflow in the jeep.
This is a cool and cheap mod for your TJ.


Rough Country Hydraulic Hood Assist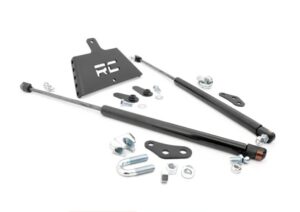 Hydraulic hood assist is an awesome mod you can add to your TJ for less than $100. With this mod you don't need to mess with the prop rod or rest the hood on the windshield.
Easy effortless access to the engine bay while giving a killer look to your TJ. Easy bolt on installation while giving a safe hood opening.


Hood Safety Catch 

 
Check Price on Amazon
This is a safety mod that can save you from accidents. A hood safety catch will stop inadvertent opening and flying of hood and prevent dangerous accidents at highspeeds.
This will be useful for most of our TJ owners because with the time original safety catch may worn or got broken and not work properly. So check your hood safety catch and check whether it needs to be replaced.


Jeep Rear Tail Light Lamp Cover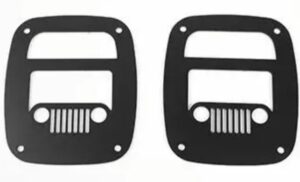 Check Price on Amazon
This is a decorating mod that can add to your jeep TJ for a few bucks. This is made with aluminum alloy that fits above your tail light with screws. This gives protection to your tail lights to some extent. Add a cool look to your TJ tail lights.  

Those are the cheap mods that you can add to your TJ for now. But I wish to update this list soon, with more cool mods!!    So stay connected with Enhance jeep. Share this article with your other TJ buddies with share buttons below.    


Peace!!